Tanya and Sasha
---
" Who has not got into the lens of the wonderful Oksanka, has lost a lot! You are incredible! Your works are wonders! You have an eye for detail. Every moment that you caught for our couple is very special for us. Wedding, love stories... Your photos are a beautiful art of not only capturing smiles but also souls! You caught our real emotions. Every photo is like a story.
So, if you are in search of a devoted photographer and a wonderful person, who can see happiness, excitement and fill your photos with it call Oksanka! And we are waiting for new meetings! "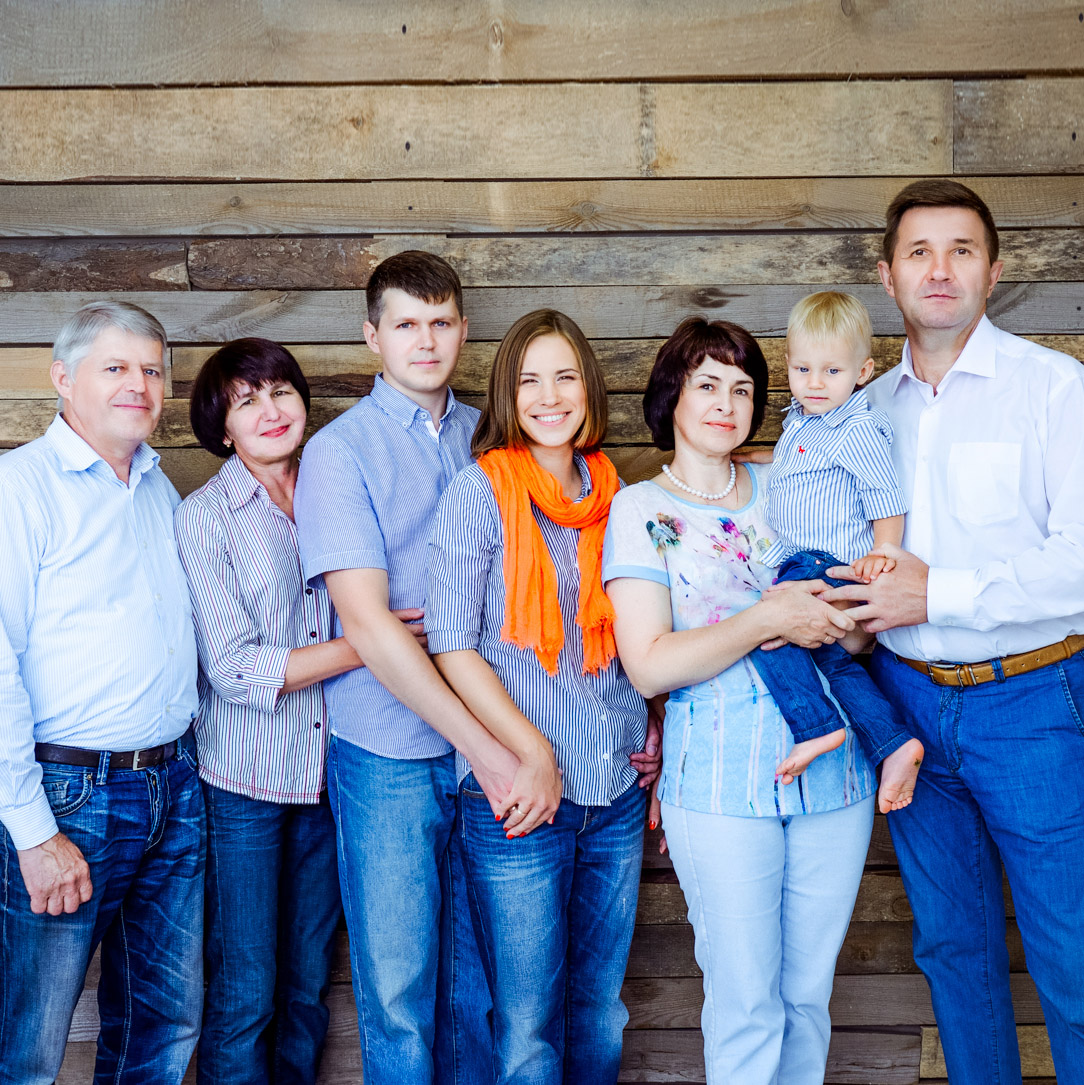 Viktoriya
---
" It was an unusual photo shoot. We wanted to join and portray three generations of our family: grandparents, children and a grandchild. It was a challenge for Oksana, who photographed so many people, including a little boy, for the first time. And she succeeded. It was a great job! The photo shoot took place in a warm, home atmosphere!
Separately I would like to thank Oksana for the wonderful photos of our, at that time, 1-year-old very active son Marc. We are still very pleased with these photos! "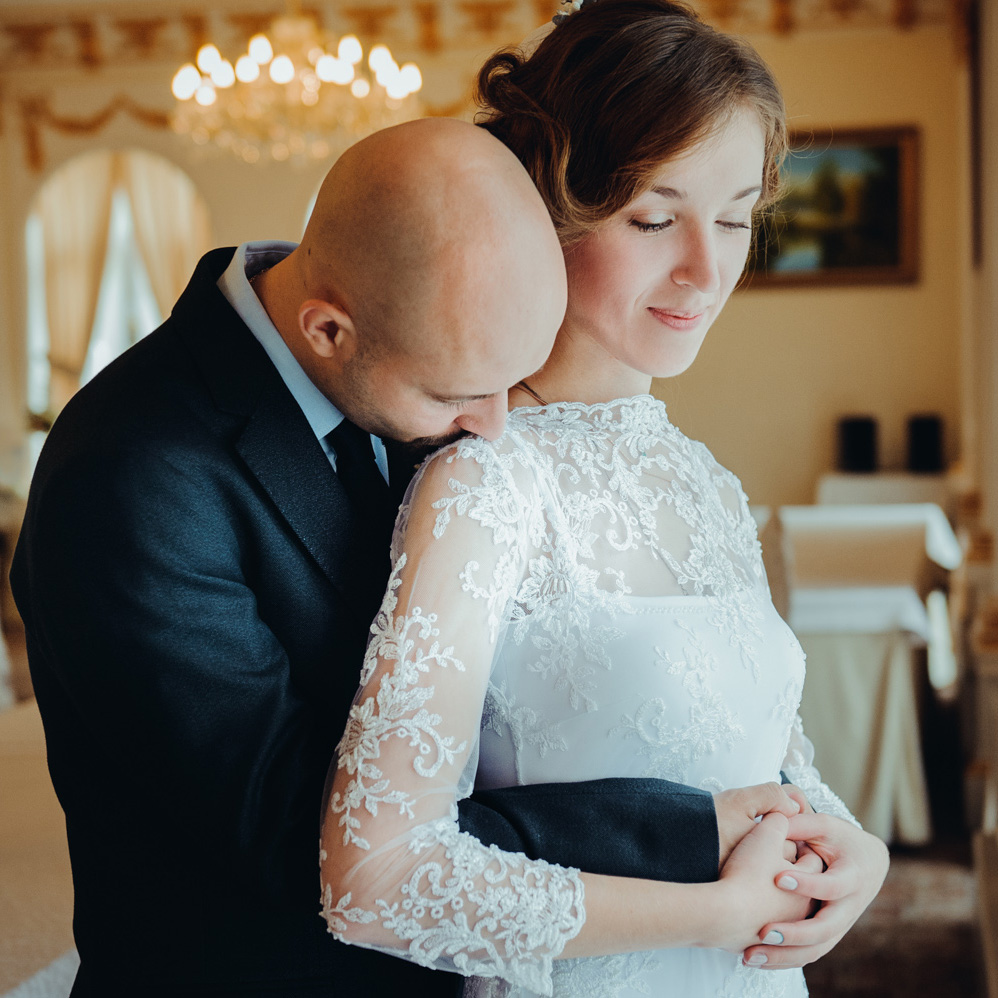 Julia and Denis
---
" We have the wonderful memories of collaboration with Oksana. She is a true professional and very responsible in her work, always do it in time and with high quality. We always recommend her to our friends and acquaintances. If you are looking for someone who will add zest to your image and make the shooting unforgettable, you should go to Oksana "
Viktoria Bulitko
---
" Oksanochka, how I love your masterpieces, your attitude to work, your endurance, fantasy, themes. Well, and your poses, climbing trees, and deflections in non-standard locations, in order to make THAT IDEAL PICTURE. All these told that you are involved and passionate professional! It is very easy and pleasant to work with you. And one of the most important is that you are opened and always ready for interesting photo shooting!
Working with you is a pleasure! And I am waiting for new creative meetings. "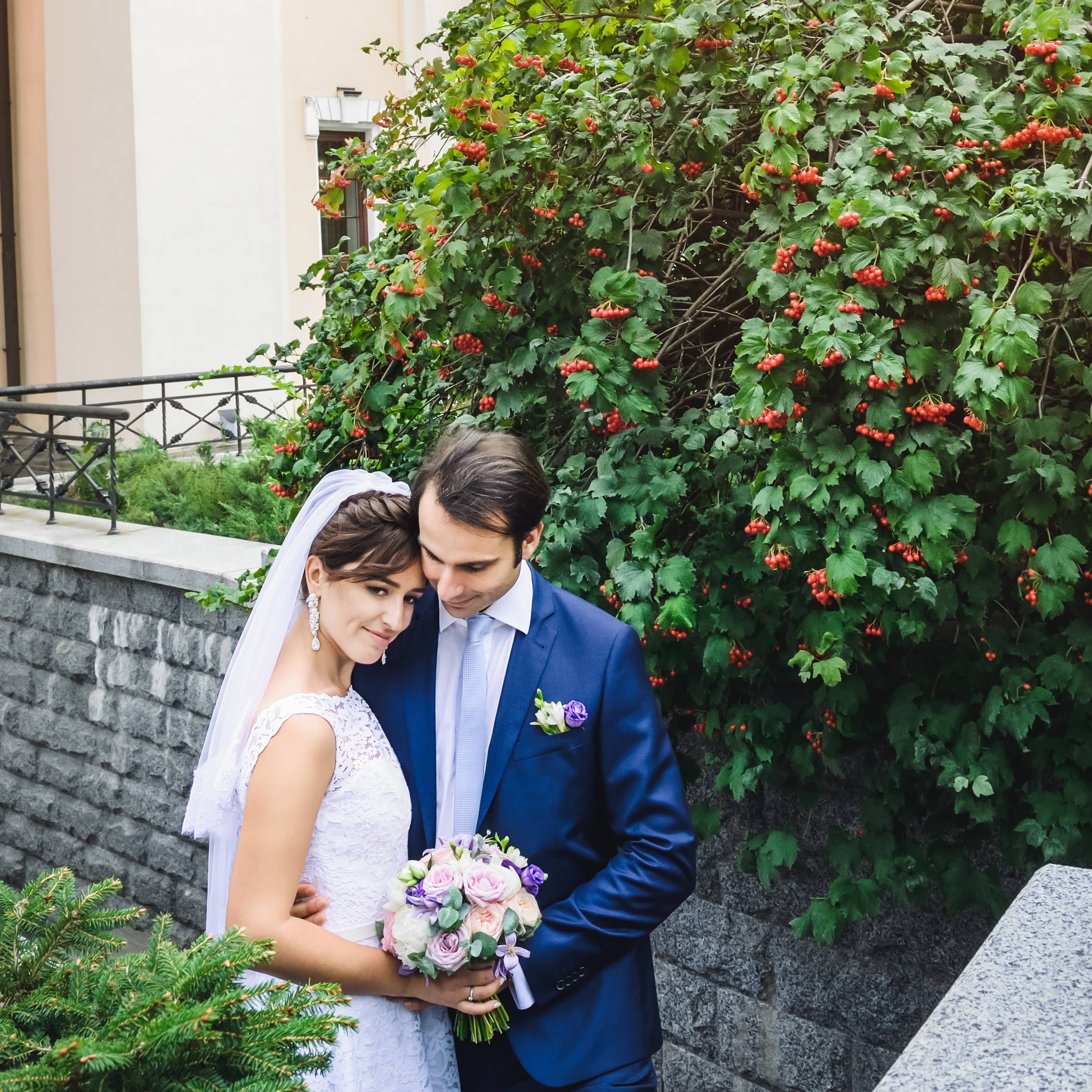 Helena and Guillaume
---
" Oksana was the photograph for our wedding. We were very satisfied with her work : first we had a photo session with her in order to get used to the process and to get to know each other better, and then on the day of the wedding she made many photos, she practically never had a rest thanks to her hard work and her creativity and experience, we had many very beautiful photos during the photo session and on the wedding day, and we recommend her for any event - weddings, photo sessions, or other events. "
Erika
---
" I am an introvert, and any kind of photo session is stressful for me . Eight years ago I started working with Oksana, and we did about six photo shootings and every next was easier for me. I like that Oksana knows how to work with a client, to hear his needs and desires. I was given the opportunity to choose those photos that I wanted, but as a result I always ordered and those that Oksi advised me)) I was always very easy and pleased to work with her, and the result in the form of photos always delighted with quality! "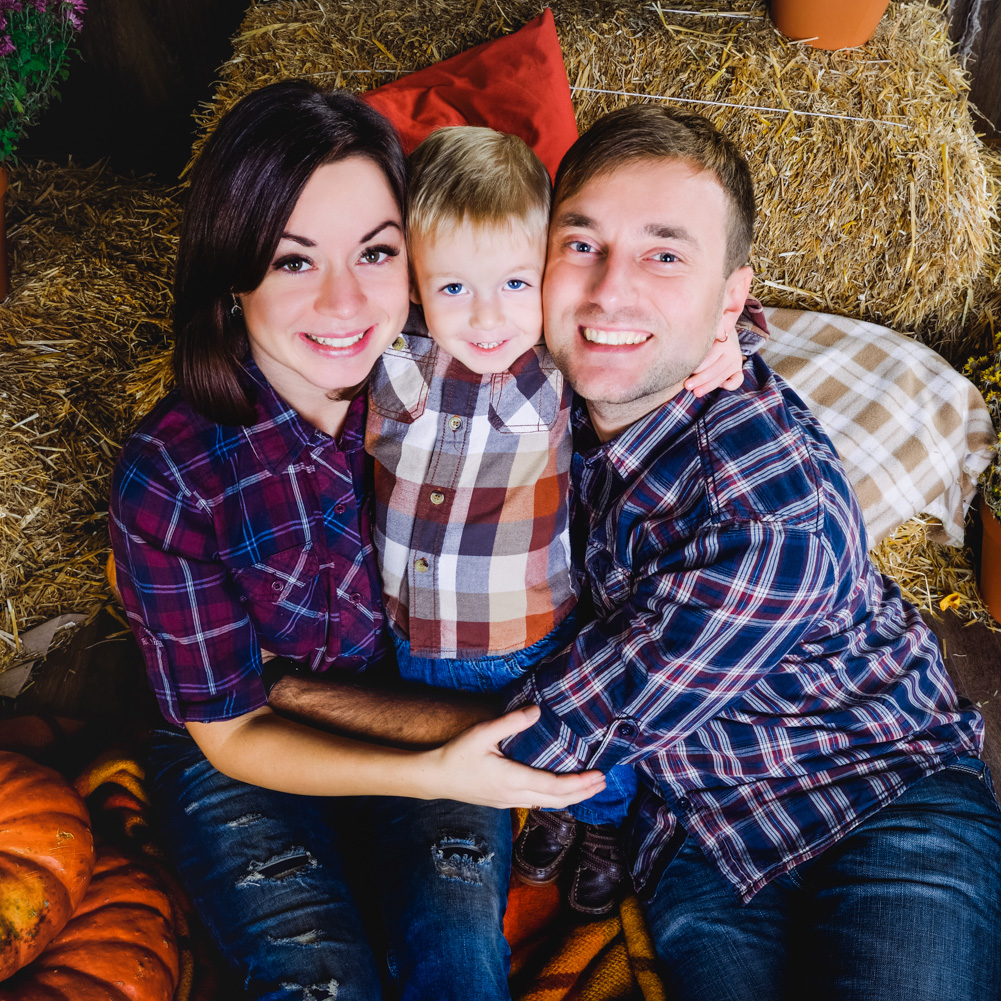 Nikitiny family
---
" We sincerely want to thank our Family Photographer Oksana Krasyuk for warm, sincere, bright and wonderful photos of us, our children and our whole family. THANK you Master for your work and creativity. You are our Family Photographer! It all started with romantic, wedding photos, and now you are our family photographer. We are always happy with the result! Photos are always "live", bright, emotional: just super !!! We want to wish you further development and improvement in your field.
We are always happy to work with you to save our vivid memories. See you soon! With respect and love, Nikitin's family "
Renat Setarrov
---
" Oksana is a very creative photographer who knows how to see inside and transfer it in her photo works. I was very pleased to work with her, to get an interesting experience ..
I highly recommend! "
Masha
---
" I was very lucky to work with Oksana. She is not just a talented photographer who has a taste and style - and this is very important if you do not want to get pictures in the "school graduation album" style. Oksana suggested the location, or rather chose it herself. During the shooting, Oksana told me how best to stand, which way to look, so that my nose did not seem so long, and the figure was not so not ideal. She helped me to be beautiful on the photo even without retouching. I had a lot of photosets to compare and definitely I can recommend Oksana.
Look at the photos that we get, only the artist can see ordinary things and an ordinary girl and turn it into art picture. Thanks! "
Dmitriy And Yana
---
" Oksana's work - was our first experience with professional photographer. We were slightly nervous how it would be since it was our wedding photo set. And as it was occurred, we shouldn't have to. Oksana is open and amiable person, she helped us to feel comfortable and freely at photo set.
The result was great! We are so much delighted! Thanks her for work! "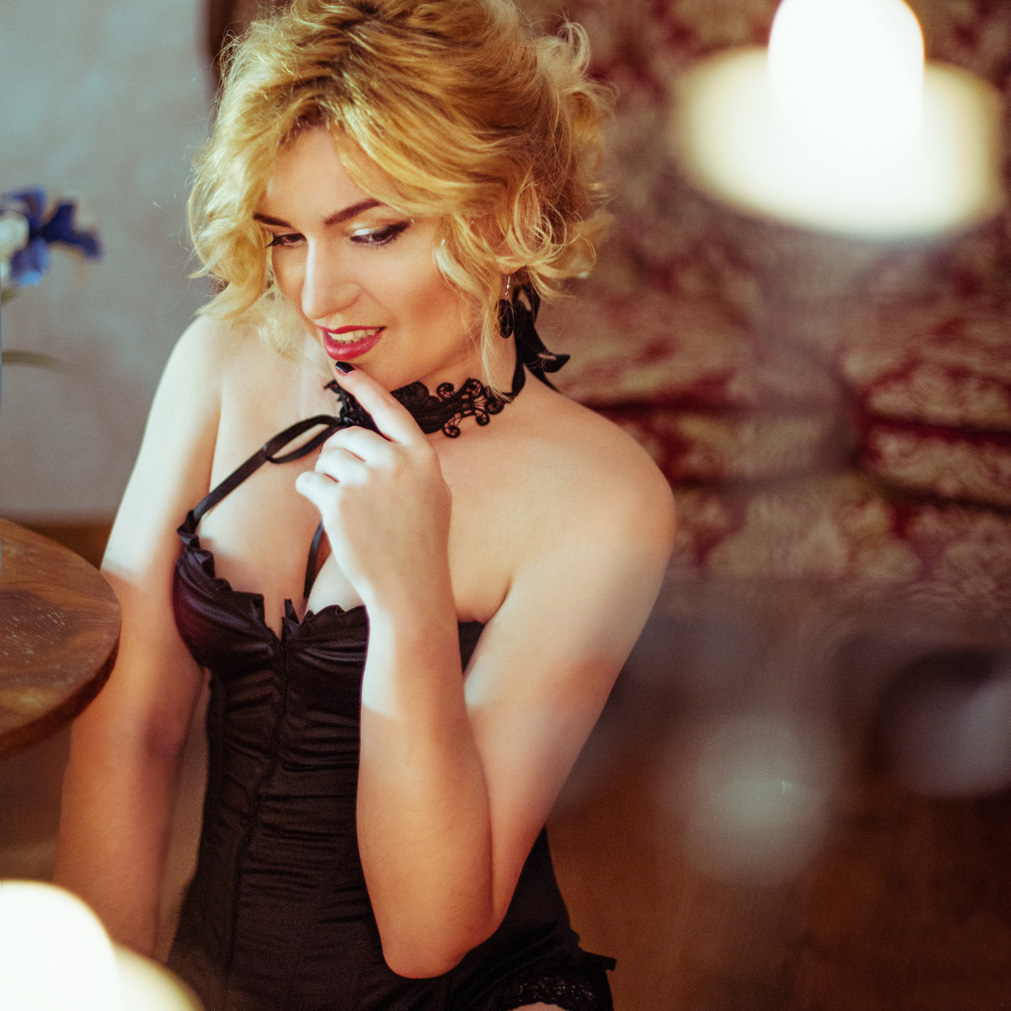 Marina
---
" Oksana is a very talented photographer. I really enjoyed our photo shoot. It was so special. She has a unique sense of natural beauty and knows how to reflect it in a photograph. This is how a professional works. And this is all about Oksana.
I definitely would love to repeat this experience again. "
Iryna
---
" Oksanochka, thank you, my dear! For super photos, for a sunny, light, casual atmosphere! It is a pleasure to work with you! You are a true professional and enchantress who does something like these with photos, that they turn out to be so extraordinarily beautiful! "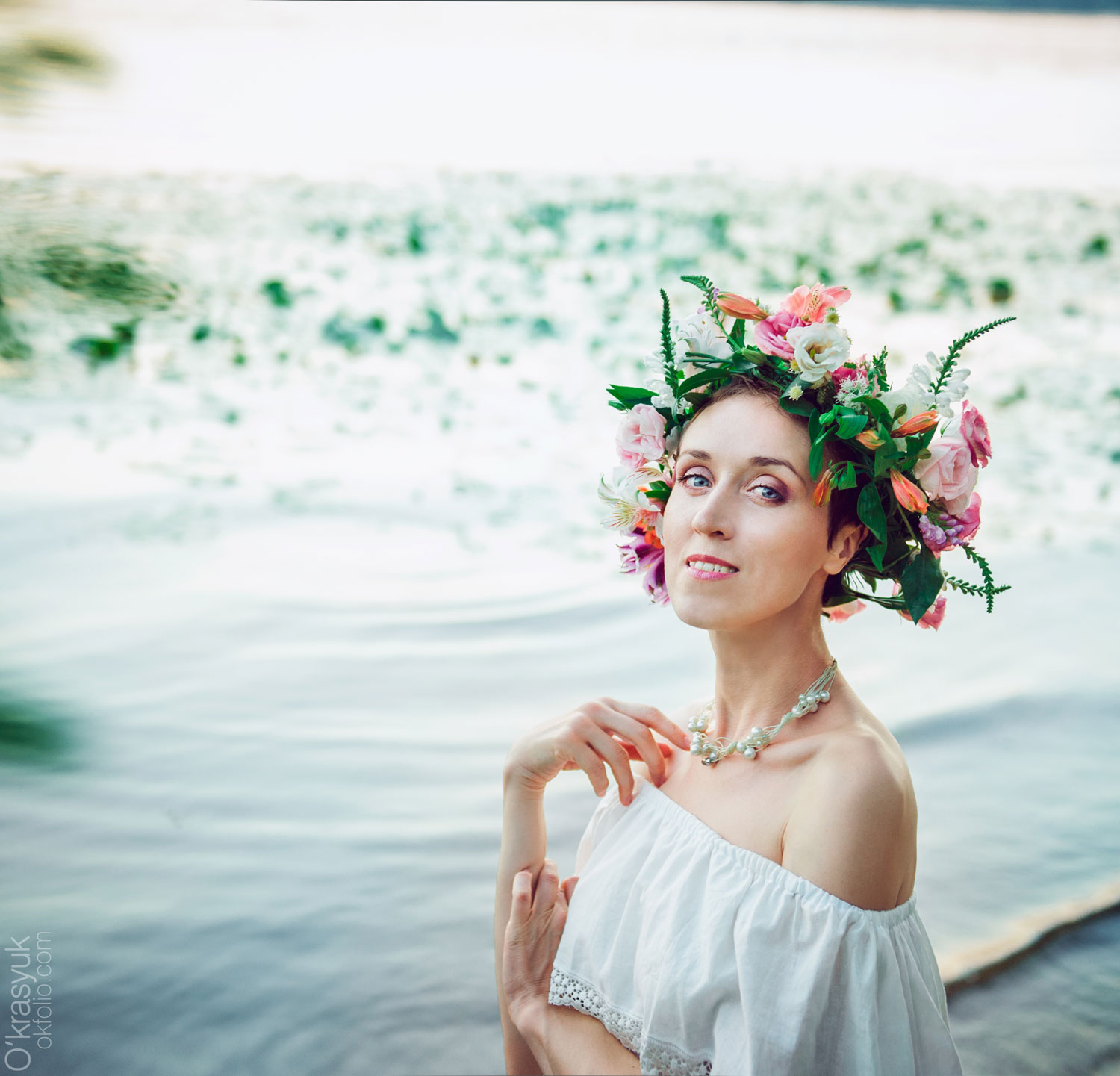 Sasha
---
" Oksana is a talented photographer with bright ideas! Shooting is always in a pleasant, relaxing atmosphere. Able to find a common language with any model, build the shooting process in the way that everything goes productively, interestingly, and most importantly - effectively! "
Olga
---
" Photo Session as therapy. When I first wanted to go to a photo session, I still did not fully understand why this was necessary. Actually, I decided on it, probably more because I had met a wonderful girl-photographer the day before and in some way needed to deepen our acquaintance. So it happened) After decades we maintain good relations! Photo session, of course, was a girl theme. At that time I was very shy in my feminine manifestation, I was very worried that I would look silly and ridiculous. But Oksana helped me, very patiently and carefully showed how I can be in my femininity and captured so beautifully that these images live in my memory forever.
Then there were few photo shootings in other imageries and each of them left some mark on my own perception. Every time it was not easy for me, but Oksi caught the mood, creative process completely involved me, revealing my internal feelings.
For me, this is a way to look at myself from the side, to appropriate to myself the sides that delight in others, but are not always recognized in myselves.
For such internal discoveries, the highest level of trust to photographer, which is not always possible to build, even with close people, is simply necessary. This step was also very easy for me. Thank you for the wonderful photos and equally wonderful discoveries. "